The Legacy of a Third Generation Dentist
with More Than 10 Years of Experience!
Why Choose SKR Dental Care?
SKR Dental Care is one of Rajnandgaon's premier dental facilities, serving everyone. Whether you're local or traveling from abroad, our state-of-the-art clinic specializes in advanced cosmetic and rehabilitative dental care, in a comfortable and progressive facility. Enjoy a care plan tailored to your timeline and delivered by a team of dentists and dental specialists in one convenient clinic. Here at SKR Dental Care, we've built our practice on the idea that everyone deserves the satisfaction and confidence that comes with an amazing smile.
Commitment to Excellence: We believe excellence is an attitude to everything we do, not a goal. We are committed to achieving excellence in everything we do.
Teamwork: We respect each other personally and professionally. We believe that our success and growth depend on our teamwork rather than working on our own.
Integrity: It is the foundation of everything we do, and we believe in doing the right things at all times. We live up to our words and deliver on our promises.
Humility: We are grateful for our success but will always remain humble. We understand that our success is not guaranteed but is the result of the efforts of all our team members working together.
Our Mission

To provide every patient with a dental experience that exceeds their expectations while building a relationship based on trust & exceptional customer service.
In House Dental Lab
5+ Doctors
Latest Technologies
Customized Treatment Plans
Transparent Cost
Rajnandgaon
Advanced dental technology allows us to take our high standard of quality care to the next level. By incorporating highly accurate methods and techniques, you can feel confident that you're receiving some of the best dental treatments in Chhattisgarh, especially when a multi-speciality team of dental experts backs our technological advancements.
Some of the technology we use includes 3D CBCT scanning for improved diagnostics and treatment planning, 3D guided dental implant placement (reducing treatment length and recovery times), digital scanners to scan your teeth instead of traditional impressions, endodontic microscopes for highly successful root canal therapy, drill-free dental fillings, laser gum therapy, and other laser dentistry options.
Streamlining your care experiences saves you time and improves comfort. Our office is equipped with resources to provide same-day dental care that reduces the number of appointments you need. Same-day dentistry is perfect if you have a busy schedule or prefer to complete all your treatment while under sedation.
One example of our same-day treatments is onsite, custom-milled dental crowns. Thanks to 3D CAD/CAM CEREC technology, we can design, create, and deliver a custom ceramic dental crown in just one appointment.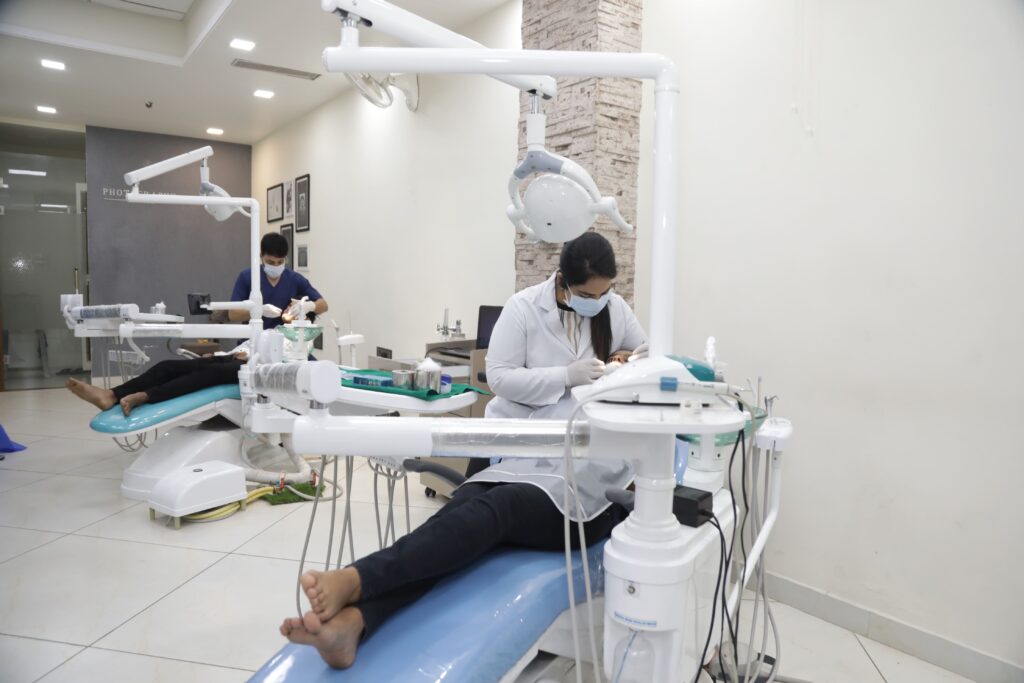 Each patient receives a detailed treatment plan outlining the costs and options available. As a result, you'll feel confident about your choice of care, knowing that we're honest about the services offered.